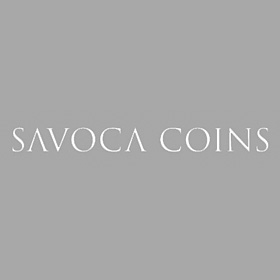 Ancient and World Coins
Su, 16.12.2018, from 06:00 PM CET

The auction is closed.
Please note our new terms of sale. The buyer's premium has changed to 18%. In return all payment methods are now free of charge (including credit card and PayPal payments).
Description
Phrygia. Hierapolis . Philip I Arab AD 244-249.
Bronze Æ
36mm., 21,31g.
AVT • K • M • IOV • ΦIΛIΠΠOC, laureate, draped, and cuirassed bust right / IEΡAΠO-ΛE-ITΩ-N, Demeter, holding torch in each hand, driving biga of serpents left.
good very fine
Imhoof-Blumer, Kleinasiatische Münzen, p.242, 36 var. (obverse legend).
Bidding
Price realized

1'000 EUR

6 bids
Starting price

200 EUR
The auction is closed.