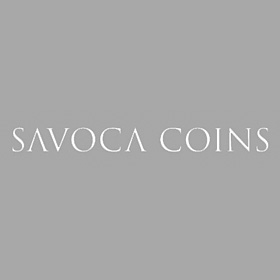 Ancient and World Coins
Su, 16.12.2018, from 06:00 PM CET

The auction is closed.
Please note our new terms of sale. The buyer's premium has changed to 18%. In return all payment methods are now free of charge (including credit card and PayPal payments).
Description
Kings of Thrace. Uncertain mint or Lysimacheia. Macedonian. Lysimachos 305-281 BC.
Tetradrachm AR
31mm., 16,61g.
Head of the deified Alexander the Great facing right, wearing a diadem and the horn of Ammon / BAΣIΛE[ΩΣ] ΛYΣIMAXOY, Athena, helmeted, enthroned left, holding Nike, crowning the king's name, in her outstretched right hand and resting her left elbow on a shield at her side, behind her rests a spear, monogram in outer left field, head of lion right to inner left, monogram of ΘE in exergue.
good very fine, double struck
Müller -; Thompson -.
Bidding
Price realized

320 EUR

8 bids
Starting price

100 EUR
The auction is closed.